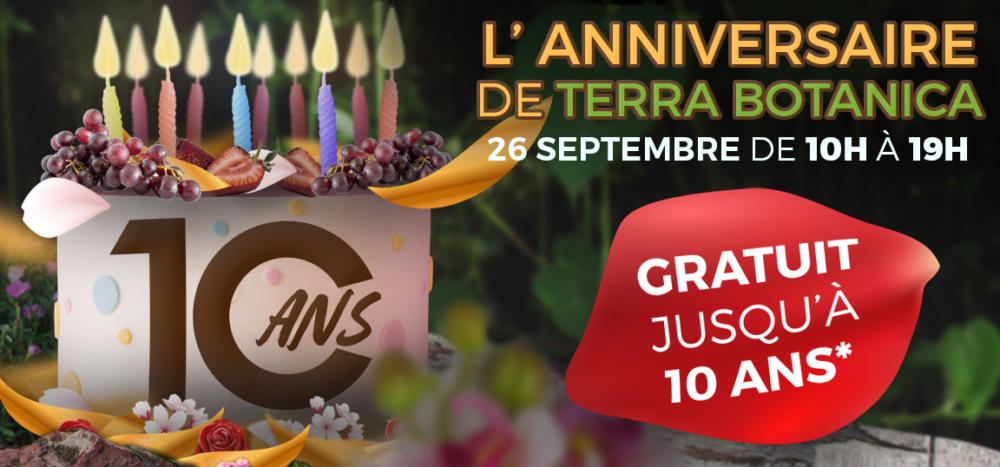 On September 26th, Terra Botanica celebrates its anniversary. Come and celebrate with us the 10th anniversary of the park during an exceptional day, punctuated with exclusive animations.
These include a speed painting demonstration, an aerial dance demonstration, a stilt walker show, a musical performance and an original brass band to liven up your day.
Don't hesitate to buy your ticket now on our website. For the purchase of an adult ticket, a child's ticket will be offered up to the age of 10. The offer is valid following the purchase of an adult ticket for 26 September. You can take advantage of the offer by buying your dated ticket on our website now, or on the day of the event by buying an adult ticket at the park.