The 2023 season is getting ready, new adventures await you! The Bird Canopy, landart, new animals... it's time to unveil the first big news of the coming year.
From June, the Mysteries of the Forest, the park's 5th universe, will expand to make room for "The Canopy of Birds". A new adventure to discover the diversity of bird species of our territory such as the Bullfinch, the Jay of Oaks or the Goldfinch.
Through observation areas, visitors will be able to try to spot the Corncrake or discover a giant birdhouse. Oversized play areas will reduce visitors to the rank of fledglings and augmented reality will allow them to discover the sky in the feathers of a bird...
"We are going to present in a playful and educational way another facet of the extraordinary richness of biodiversity with "The Birds' Canopy", as an extension of the Giants' Trail.
announces Pierre Watrelot, the director of Terra Botanica.
When the plant is transformed into animal forms and artistic creations
Ants, snails, snakes.... A dozen new topiary animals will join Terra Botanica's bestiary as soon as it opens on April 1st. In May, the unicorn, the dragon and the octopus will return after a well-deserved winter rest. Our objective is to make people discover animal biodiversity in a playful and artistic way.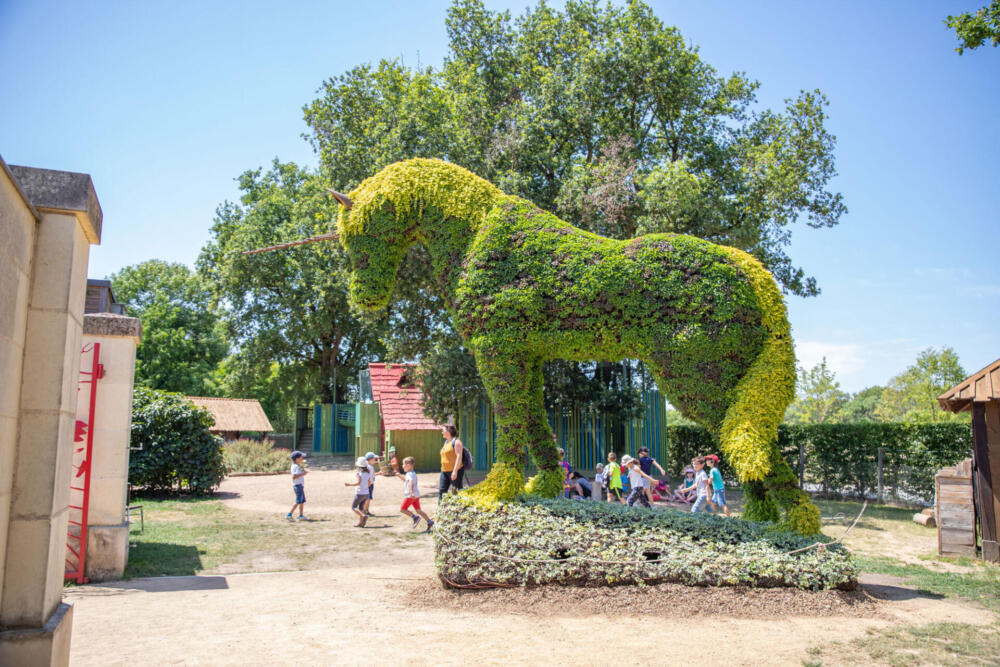 "More broadly, we want to make our visitors aware of the respect for all living species, both plant and animal, by proposing new artistic works each year.
Thus, throughout the season, other creations inspired by land art will appear, favoring natural resources such as wood, minerals or water.
"Our greatest reward is to see our visitors touched by the beauty of nature, in all its forms, and that they leave more aware of the need to respect our environment and the planet.