Universes
The Mysteries of the Forest
Discover the new universe of Terra Botanica ! In a new sensory journey, in the heart of the mysterious forest, discover the tree tops at several meters high. An experience for the whole family ! Sensations and fun guaranteed! The three giants Robur the strong, Mycena the sweet and Lokas the mischievous are waiting for you and will reveal the mysteries of the forest.
Your adventure in the universe
Your plant exploration
Explore and unlock the mysteries of the Forest
The Pedunculate Oak
Quercus robur
The Chestnut Tree
Castanea sativa
The Holly
Ilex aquifolium
The advantages of the universe
The opinions of our visitors
They talk about it the best!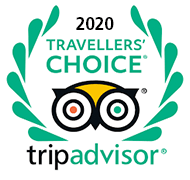 Great, what more can I say? ...It's an extraordinary garden... Young and old always find pleasure in wandering around....
A very pleasant park, rich in Angevin know-how! A real trip to the heart of nature to share with family or friends to recharge your batteries.
See all reviews