Universes
The unusual plant
In the rice fields of Instants d'Asie or the mysterious Garden without Water, notice how crops can shape landscapes... And how the soil transforms plants, like the blue or pink hydrangeas depending on the nature of the soil, in the Territory of Carnivorous Plants. At the heart of the Greenhouses of Extreme Climates, experience the cold and the heat, with the Cold Greenhouse and its imposing wall of ice or the Mist Greenhouse and its 2000 species of orchids.
Your adventure in the universe
The advantages of the universe
different climates to experience
litre of water used in the garden without water!
The opinions of our visitors
They talk about it the best!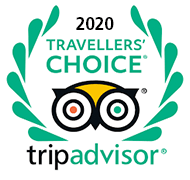 A wonderful day for those who wish to get closer to nature, with quality animations and colourful plant walks. A fun day for children, a miraculous source of inspiration. The whole team is friendly, warm and professional.
Great park with lots of activities to do with the kids. Nature and garden lovers, it's ideal!
See all reviews