Universes
The origins of life
Discover the secrets of life in the hostile and mysterious nature of the Roots of Life, lined with tree ferns, ginkgo bilobas, redwoods and other enigmatic plants. A journey of several thousand years: from the primary era marked by the appearance of forests and dinosaurs to the Neolithic and its first cultures. Be careful, a T-Rex can appear at any time!
Your adventure in the universe
Your plant exploration
Dive into the roots of Life
Discover thousand-year-old plants
Go back in time to the history of plants
Dickson's fern
Dicksonia antarctica
Cycas of bygone days
Cycas revoluta
Giant Sequoia
Sequoiadendron giganteum
The advantages of the universe
creatures from another time
metres on board a walnut shell
The opinions of our visitors
They talk about it the best!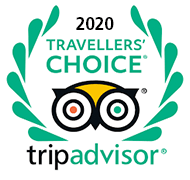 We had a very good day at Terra Botanica. The park is very well maintained and the staff are very pleasant. Lots to learn and attractions and games that children enjoy.
Every time we visit we want to come back. The setting, the staff, everything is perfect. To be discovered by the Angevins but also by people passing through
See all reviews