Universes
Escapade in Anjou
In the Allée des grands-mères, the paths of the vegetable garden, the trails of the Roseraie or the King René trail, relive the plant odyssey of Anjou. Breathe in the hundreds of species of roses, the first of which were brought back to Anjou by King René from Provence.
Your adventure in the universe
Your plant exploration
Browse through roses, hydrangeas and other extraordinary flowers!
The Terra Botanica rose garden
Take a stroll through our flowery alleys.
The best vegetable garden in France!
Discover innovative ways of growing crops.
Siebold's Magnolia
Magnolia sieboldii
Giant pumpkin
Cucurbita maxima
The advantages of the universe
navigable metres on the water
The opinions of our visitors
They talk about it the best!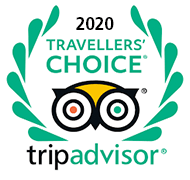 Very nice botanical park, day full of sweetness with a pleasant staff. A little bit of magic with the autumn festival, and a superb sun to accompany us. Animations, quizzes, sensory discoveries, ... A park suitable for young and old.
A very pleasant park, rich in Angevin know-how! A real trip to the heart of nature to share with family or friends to recharge your batteries.
See all reviews