Universes
The great explorations
Travel to unknown lands in the World Counters and the Butterfly House, just like the great explorers of the 17th and 18th centuries who brought back thousands of plant species from Vietnam, the Amazon, New Zealand and elsewhere.
Your adventure in the universe
Your plant exploration
Be surprised by the exotic flowers in the tropical greenhouse.
Travel through the lush flora of our greenhouses!
Dive into the heart of the jungle with banana trees and other plants from elsewhere.
Admire the orchids in the butterfly house!
Giant Bamboo
Phyllostachys bambusoides
Sensitive mimosa
Mimosa polycarpa
Strangling fig tree
Ficus altissima
The advantages of the universe
Curious musical instruments
The opinions of our visitors
They talk about it the best!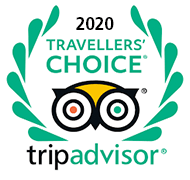 We had a great day with our two children, ages 8 and 10. There is a bit of everything in this park: plants, shows and attractions. The atmosphere is quiet, the park is very clean and the staff is available and smiling! To do again. The children loved it.
Complete gardens, playful activities, funny and interesting animations... Terra Botanica has everything to seduce the family, from the youngest to the oldest.
See all reviews