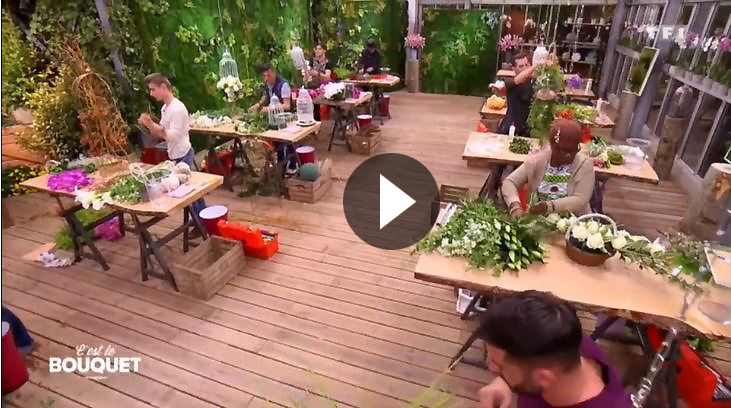 The new Tf1 show filmed in the Terra Botanica park in Angers !
It's time to start! For the first time in France, 11 candidates will compete at the Terra Botanica park during the show " C'est le bouquet, la bataille des fleuristes " on TF1 from January 28th at 4pm with only one goal : to become the best florist in France and to be able to create his own shop !
These passionate craftsmen, handpicked among the best in France, will participate for the first time in a unique competition. Shot entirely at Terra Botanica, " C'est le bouquet, la bataille des fleuristes " will put the creativity and talent of the candidates to the test for 6 weeks.
They come from all walks of life, apprentices, freelancers, employees of famous florists or small shops, but all will compete on equal terms in Europe's largest botanical park. They will try to stand out from the crowd to keep their place by winning the various original, spectacular and completely crazy events by creating floral compositions for weddings, births, declarations of love, etc. ....
To accompany them and judge them during these different stages of the programme " C'est le bouquet, la bataille des fleuristes", an exceptional jury composed of Gilles Pavan, craftsman-flowerist from Montauban and judge of the famous "Meilleur Ouvrier de France" competition, as well as Djordje Varda, emblematic and renowned floral designer of the Parisian palace Le Ritz. A man who is sought after by the world's greatest fortunes to decorate their interiors or sublimate their receptions.